2 reviews
4.5 out of 5 stars
based on 2 ratings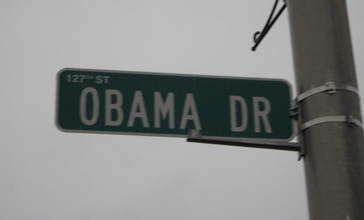 Calumet Park (formerly DeYoung) is a village in Cook County, Illinois. The population was 7,835 at the 2010 census.On May 13, 2010, Mayor Joseph DuPar and the Village Board approved renaming 127th Street as Obama Drive, in honor of the 44th President of the United States. On August 21, 2010, State Senator Emil Jones III read a proclamation of the Illinois Senate in honor of the dedication on the same date. This road became the first Obama Drive in the country and the first road named after President Barack Obama in his home state of Illinois.
Managed by the Age Friendly Foundation
We have 2 Senior Citizens home. 1 is fairly new...We also have a Senior Citizens Township where they can get help on lughts gas and have diff events.
Closed to Chicago, Good Schools, Transportation. Etc.
Senior Living Communities
Explore Home Care Options Near You
Find a Financial Professional Near You
Taxes