3 reviews
4.5 out of 5 stars
based on 3 ratings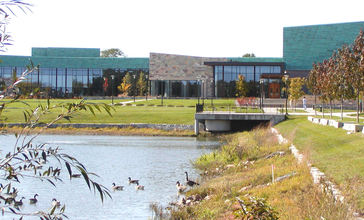 Bloomington is the fifth largest city, as of 2016 estimates, in the U.S. state of Minnesota. It is located in Hennepin County on the north bank of the Minnesota River, above its confluence with the Mississippi River. Bloomington lies 10 miles (16 km) south of downtown Minneapolis. As of the 2010 census the city's population was 82,893, and in 2016 the estimated population was 85,319.
Established as a post–World War II housing boom suburb connected to the urban street grid of Minneapolis and serviced by two major freeways, Interstate 35W and Interstate 494, Bloomington's residential areas include upper-tier households in the western Bush Lake area and traditional middle-class families in its rows of single-family homes in the central to eastern portions. Large-scale commercial development is concentrated along the Interstate 494 corridor. Besides an extensive city park system, with over 1,000 square feet (93 m2) of parkland per capita, Bloomington is also home to Hyland Lake Park Reserve in the west and Minnesota Valley National Wildlife Refuge in the southeast.
Bloomington has more jobs per capita than either Minneapolis or Saint Paul, due to the United States' largest enclosed shopping center, the Mall of America, and the only IKEA in Minnesota. The headquarters of Ceridian, Donaldson Company, HealthPartners and Toro, and major operations of Express Scripts, Seagate Technologies and Wells Fargo Bank are also based in the city.
The city was named after Bloomington, Illinois.
Managed by the Age Friendly Foundation
We are (the community) is building a new senior building on the East side of Portland right now next to library. I would say that 30% of Bloomington is now with people over the age of 55 as myself. I know for myself that there are a lot of people who would rather stay in their homes than be moved to a nursing facility. Some of the younger crowds have moved in to the area, but are finding it harder to maneuver around the seniors.
This is around the area I live. I depend on bus line I have a dls just no car at this time , I've done this kind of work for 12+ years and love what I do.
it has a good community engagement, opportunity of work, a great education. I live in Bloomington for a year now and I feel like I have been here for than that. the people are welcoming.
Senior Living Communities
Explore Home Care Options Near You
Find a Financial Professional Near You
Taxes