7 reviews
4 out of 5 stars
based on 7 ratings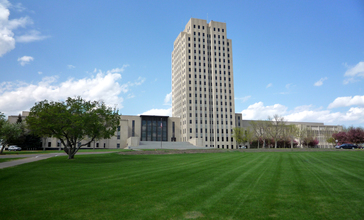 Bismarck () is the capital of the U.S. state of North Dakota and the county seat of Burleigh County. It is the second-most populous city in North Dakota after Fargo. The city's population was estimated in 2016 at 72,417, while its metropolitan population was 131,635. In 2015, Forbes magazine ranked Bismarck as the seventh fastest-growing small city in the United States. Bismarck was founded by European Americans in 1872 on the east bank of the Missouri River. It has been North Dakota's capital city since 1889, when the state was created from the Dakota Territory and admitted to the Union. Bismarck is across the river from Mandan, named after a historic Native American tribe of the area. The two cities make up the core of the Bismarck-Mandan Metropolitan Statistical Area. The North Dakota State Capitol, the tallest building in the state, is in central Bismarck. The state government employs more than 4,000 in the city. As a hub of retail and health care, Bismarck is the economic center of south-central North Dakota and north-central South Dakota.
Managed by the Age Friendly Foundation
Livable, good communities.
The weather conditions and also transportation
The neighborhood is age friendly intense of care,working, education,transportation and community engagement. When a person car is stuck in a snow and can move people in the community come out to assist, if you don't have an idea of something and some community members will be willing to enlighten you/ educate you on that issue, doing summer community members interact with each other children come together and play .
There are people of all ages. Some are friendly, some are not friendly. I guess it would be the same in any town*
there are lots of jobs for young people.
Explore Home Care Options Near You
Consider the benefits of an in-home caregiver. Care can range from 1 hour a day, to a few hours a week, to full time. Connect to a trusted provider today.
Find a Financial Professional Near You
With 9,000 financial professionals available across the nation and 4,500 on MassMutual.com, MassMutual is committed to helping you secure your future.
Taxes
C+
How did North Dakota earn the grade of C+? We examined the state taxes based on how age friendly they are. North Dakota has a state sales tax of 5.00%. Of particular interest is that North Dakota does have taxes on social security. There are no estate taxes. There are no taxes imposed on inheritance. North Dakota has an effective property tax rate of 1.05%. Weighing these taxes and other taxes most likely to impact the aging population is how North Dakota earned its state tax grade of C+.
Learn more about taxes in North Dakota