8 reviews
4 out of 5 stars
based on 9 ratings
Member of the World Health Organization Global Network of Age Friendly Cities and Communities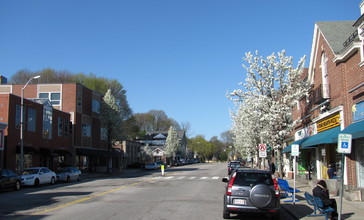 Belmont is a town in Middlesex County, Massachusetts. It is a western suburb of Boston, Massachusetts, United States; and is part of the greater Boston metropolitan area. Its population was 26,171 as of July 1, 2016. The Council on Aging is charged with advocating on behalf of older adults in Belmont. The COA collaborates with other town departments and committees as well as community service providers to enhance the quality of life for seniors. Services Include:
Transportation for shopping & medical needs by reservation
Nutrition services (meals on wheels and daily luncheon)
Social services (confidential referrals and help with concerns)
Programs and newsletter (cultural, educational, recreational, holiday observance, entitlement, athletic, and social).
Contacts
455 Concord Avenue, Belmont, MA 02478
PH: (617) 993-2600
Managed by the Age Friendly Foundation
It has all people living together normally
Barbeque with community Schools and churches near by Public transportation Nursing homes near by Market near by
Belmont is age friendly because of the senior center that was built here. It has open many opportunities for seniors in my community.
Seniors gsthering for coffee at local places. Shop in local stores Active senior center, bus, etc.
Belmont has a handful of small squares with stores and restaurants. It offer easy public bus, train and T service to Boston. It is also very safe, with quick response to 911 calls. Lastly, Belmont has a very active senior center, that offers meals on wheels. Great town!
Senior Living Communities
Explore Home Care Options Near You
Find a Financial Professional Near You
Taxes