7 reviews
3.5 out of 5 stars
based on 9 ratings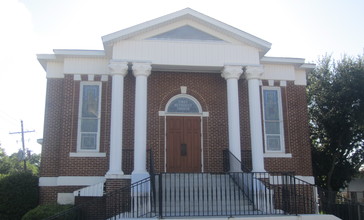 Bastrop is the largest city and the parish seat of Morehouse Parish, Louisiana, United States. The population was 11,365 at the 2010 census, a decrease of 1,623 from the 12,988 tabulation of 2000. The population of Bastrop is 73 percent African American. It is the principal city of and is included in the Bastrop, Louisiana Micropolitan Statistical Area, which is included in the Monroe-Bastrop, Louisiana Combined Statistical Area.
Managed by the Age Friendly Foundation
There are certain places in this area that are concerned about the welfare of the people in the community and are concerned about their loved ones being taken of. People with certain disabilities need special attention and people who are taking care of them need to be alert at all times.
This is a small town and most of the people here are taught to respect their elders.
The community is one that sticks together.
Surround yourself with good positive people and people that motivate u to do better always dream big that way you can see the future that,s the reason i will suggest it being friendly
Senior Living Communities
Explore Home Care Options Near You
Find a Financial Professional Near You
Taxes