9 reviews
4 out of 5 stars
based on 9 ratings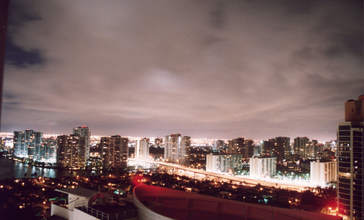 Aventura is a planned, suburban city in northeastern Miami-Dade County, Florida, United States. The city name is from the Spanish word for "adventure", and was named "Aventura" after one of the developers of the original group of condominiums in the area remarked to the others, "What an adventure this is going to be." According to the U.S. Census estimates of 2010, the city had a population of 35,762. Aventura is 18 miles north of the city of Miami.
Managed by the Age Friendly Foundation
Many retirees settle in this area
There are free public transportation. We have Club house. We have security entrance control 24/7.
I believe the Aventura area is a very age-friendly community; it has the services and structures related to the social and physical environment designed to enable and support the elderly and their activities.
Aventura, FL is a very age-friendly community. Due to the high volume of retirees who have settled here in this gorgeous and highly favorable climate of S. FL, there are numerous activities, shopping venues, and public transportation options geared toward seniors in this lovely community.
I worked an adventure for 32 years I know the whole entire town I know most of the people I know the needs of the elderly due to my past job as a dental assistant
Senior Living Communities
Explore Home Care Options Near You
Find a Financial Professional Near You
Taxes