93 reviews
4 out of 5 stars
based on 93 ratings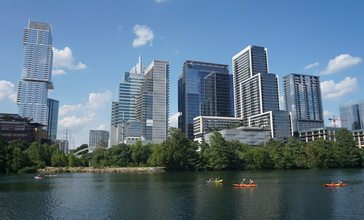 Austin is the capital of the U.S. state of Texas and the seat of Travis County, with portions extending into Hays and Williamson counties. It is the 11th-most populous city in the United States and the 4th-most populous city in Texas. It is also the fastest growing large city in the United States.
The Area Agency on Aging of the Capital Area provides quality services to support and advocate for the health, safety and well-being of older adults in the 10-county region.
1. Benefits Counseling: The Area Agency on Aging of the Capital Area (AAACAP) Benefits Counseling Program provides HICAP/SHIP-certified Medicare Benefit Counselors to answer questions about Medicare health care coverage, issues and public benefits.
2. Long Term Care Services: Long Term Care assistance is provided through Texas Health and Human Services Commission and the Texas Department of Aging and Disability Services.
3. Care Coordination: The Care Coordination Program assists older adults (60 years and older) who recently have been hospitalized or suffered a health crisis and reside in CAPCOG's 10-county area
4. Information, Referrals, and Assistance: The Information, Referral and Assistance Program provides information about human services available in the ten-county Capital Area. The program is staffed by information, referral and assistance specialists. They provide information about region-wide resources; assistance to determine your next steps in finding help.
Contacts6800 Burleson Road
Building 310, Suite 165
Austin, TX 78744
(512) 916-6000
Managed by the Age Friendly Foundation
Lots of families of all ages. Easy trails to walk. Pet friendly. HOA provides lots of social engagement for all ages. Restaurants nearby. Very quiet at night.
Austin is an up and coming city that has a thriving music scene. It makes this a prime location for the young festival and party-goers. It makes it feel a little exclusionary for the young, beautiful and wealthy look for a perfect location to see and be seen.
Austin is very Friendly place . Free spirited people and a lot of unity amongst urban community
Senior Living Communities
Explore Home Care Options Near You
Find a Financial Professional Near You
Taxes