30 reviews
3.5 out of 5 stars
based on 43 ratings
Member of the World Health Organization Global Network of Age Friendly Cities and Communities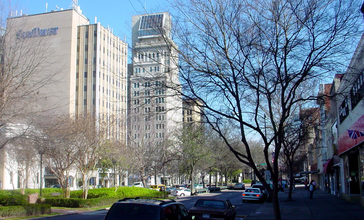 Augusta–Richmond County US: is a consolidated city-county on the central eastern border of the U.S. state of Georgia, and located on the Savannah River, at the head of its navigable portion. It is in the Piedmont section of the state. The metro Augusta area is situated in both Georgia and South Carolina, which is divided by the Savannah River. Augusta's warm climate made it a major resort town of the Eastern United States in the early and mid-20th century. The city was named after Princess Augusta of Saxe-Gotha (1719–1772). Augusta-Richmond County had a 2016 estimated population of 197,082, making it the 120th largest city in the United States, not counting the unconsolidated cities of Hephzibah and Blythe, Georgia. Augusta is the principal city of the Augusta–Richmond County Metropolitan Statistical Area, which as of 2015 had an estimated population of 590,146, making it the second-largest metro area in the state after Atlanta. It is the 93rd largest MSA in the United States. Internationally, Augusta is best known for hosting The Masters golf tournament each spring. The Masters brings over 200,000 visitors from across the world to the Augusta National Golf Club. Membership at Augusta National is widely considered to be the most exclusive in the sport of golf across the world. Augusta is approximately two hours east of downtown Atlanta by car utilizing I-20. Augusta is also home to the major army base at Fort Gordon. In 2016, it was announced that the new National Cyber Security Headquarters would be based in Augusta, bringing as many as 10,000 cyber security specialists to the Fort Gordon area.
Managed by the Age Friendly Foundation
Very nice community and friendly!
Small community with no young children. Mostly elderly or retired.
There are many elderly people in this neighborhood and in the neighborhoods around, along with a Few younger people who are very humbled. The stores a very close in range so you don't have to travel far. It's also very Quiet.
Neighbors greet everyone take care of lawn, several are retired, bus transportation on main road.
Growing community of assisted living homes available
Senior Living Communities
Explore Home Care Options Near You
Find a Financial Professional Near You
Taxes