5 reviews
4 out of 5 stars
based on 10 ratings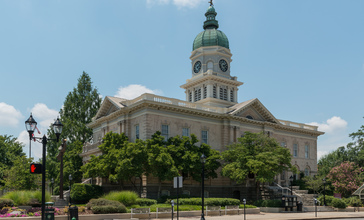 Athens (formally known as Athens-Clarke County) is a consolidated city–county and American college town in the U.S. state of Georgia, about 60 miles northeast from Downtown Atlanta. The University of Georgia, the state's flagship university and a Tier I research institution, is located in Athens and contributed to its initial growth. In 1991, after a vote the preceding year, the original city abandoned its charter to form a unified government with Clarke County, referred to jointly as Athens-Clarke County. As of the 2010 census, the consolidated city-county (including all of Athens-Clarke County except Winterville and a portion of Bogart) had a total population of 115,452; all of Clarke County had a population of 116,714. Athens is the sixth-largest city in Georgia, and the principal city of the Athens-Clarke County, Georgia Metropolitan Statistical Area, which had a population of 192,541 as of the 2010 census. Athens-Clarke County has the smallest geographical area of a county in Georgia. The city is dominated by a pervasive student culture and music scene centered on Downtown Athens adjacent to the University of Georgia campus. Major music acts associated with Athens include numerous alternative rock bands such as R.E.M., the B-52's, Widespread Panic, and the Indigo Girls.
Managed by the Age Friendly Foundation
I feel that Athens GA is fairly age friendly in that public transportation is easily accessible with low fees. Healthcare is a strength in Athens in that it is widely available and highly professional. Athens GA seems moderately friendly for mature ages regarding job opportunities because high student competition seeking employment provides a large rotating work force willing to work for fairly low wages, therefore hiring rates with reasonable pay seem to not favor older workers. Athens excels greatly for mature demographics in that there are many great restaurants, public and private events, museums, world class concert halls with professional entertainers, performances and exhibits that are very popular with the public including mature populations. Athens also excels in that the community is strong and vibrant with great neighborhoods.
There Are Multiple Nursing Facilities Around This Area.
I'm not sure I understand this section of the application? Athens is a college town. That doesn't necessarily make for a good working professional environment.
Some peoples in the area is unfriendly because they are rude.
Athens is a great place to live. You have a range of people from college students to retiree's.
Senior Living Communities
Explore Home Care Options Near You
Find a Financial Professional Near You
Taxes