9 reviews
4 out of 5 stars
based on 11 ratings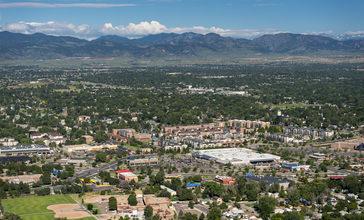 The City of Arvada is a Home Rule Municipality located in Jefferson and Adams counties, a part of the Denver-Aurora-Lakewood, CO Metropolitan Statistical Area of the U.S. State of Colorado. The United States Census Bureau estimated the city population at 111,707 residents as of July 1, 2013, ranking Arvada as the seventh most populous municipality in Colorado. The Olde Town Arvada historic district is located 7 miles (11 km) northwest of the Colorado State Capitol in Denver.
Managed by the Age Friendly Foundation
Arvada is an old city Has old city ways
In the middle of a lot of businesses and very close to the highway so transportation isn't an issue.
Age friendly because our town has everything than can cater from young ones to our seniors, such as shops, restaurants, clubs, activities in and outdoors are great for all ages
The town or subdivision I live is such a friendly/unfriendly neighborhood. Been living here for 10 years, some neighbors are very friendly and some aren't. But I always say hi and good morning to all my neighbors when I see them outside. Sometimes we rake leaves at the same time, and I make sure that I say hi to them while waving my hand. You can't please everbody, but I always do my part by showing them my compassion.
Senior Living Communities
Explore Home Care Options Near You
Find a Financial Professional Near You
Taxes