6 reviews
4 out of 5 stars
based on 10 ratings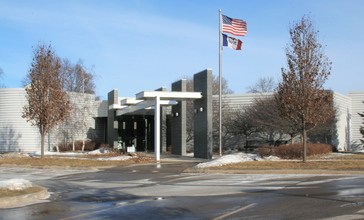 Ankeny is a city in Polk County, Iowa, United States and home to Des Moines Area Community College. Ankeny is a rapidly growing suburb located just north of Des Moines, Iowa's capital city. With a growing population of 62,000, Ankeny covers approximately 33 square miles and offers an outstanding quality of life, with a variety of cultural and recreational opportunities. Being part of the greater Des Moines area, Ankeny offers big city amenities with the hometown feel of a small city. The U.S. Census Bureau recently named Ankeny the fastest growing city in the Midwest and the 14th fastest growing city in the United States. The population was 45,562 in the 2010 census, an increase of 68% from the 27,117 population in the 2000 census. Ankeny is part of the Des Moines–West Des Moines Metropolitan Statistical Area. It is one of the most affluent cities in all of Iowa.
Managed by the Age Friendly Foundation
There are several schools, parks, and community centers. There is a beautiful library, several restaurants and stores, yet it is a small enough area where neighbors still know each other, and there are folks of all ages living around each other making the town and neighborhood alike very comfortable.
This area is a somewhat age friendly transportation is crazy there isn't usually buses and traffic is always busy.
Everyone is very helpful!
transportation provided for the elderly....shopping, doctor,grocery delivery.
Senior Living Communities
Explore Home Care Options Near You
Find a Financial Professional Near You
Taxes