Altamonte Springs

Altamonte Springs
Florida
9 reviews
3.5 out of 5 stars
based on 9 ratings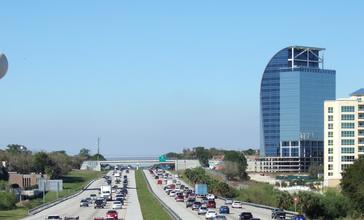 Altamonte Springs is a suburban city in Seminole County, Florida, United States, which had a population of 41,496 at the 2010 census. The city is in the northern suburbs of the Orlando–Kissimmee–Sanford Metropolitan Statistical Area, which the United States Census Bureau estimated had a population of 2,054,574 in 2008. Dr. Washington Kilmer of Cincinnati was the first person of European background to settle into the area circa 1870, and he named the area Altamont (minus the "e" from the present spelling) after Altamont, New York, an area near his childhood home. In 1882, the Altamonte Land, Hotel and Navigation Company, founded by Thomas C. Simpson and four other Massachusetts businessmen, gave the area its present name: Altamonte Springs. The company developed the core community along Altamonte Avenue (today's SR 436) between Maitland and Longwood Avenues (today's Ronald Reagan Boulevard). On November 11, 1920, the residents of Altamonte Springs voted 38 to 7 in favor of incorporation.
Managed by the Age Friendly Foundation
Altamonte is a very beautiful and friendly place
I've always noticed caregivers with the elderly driving or shopping with them.
Great family and working conditions
Easy access to shopping & entertainment. Restaurants are plentiful & good variety.
It appears that anyone working in an elected office, department manager and as a supervisor seem to come across they are "superior" than anyone who may be over the age of 60. Certainly, some of the individuals in the above positions may had achieved their Associate +/or their Bachelor Degree(s). But that doesn't necessarily make them smarter than the residence of the city. I'll be turning 70 yrs. of age next year. And I did say, "age", not "old"! Furthermore, though now retired. But I do possess several undergraduate and graduate degrees. I happen to be a former educator in several academic disciplines. I had taught a variety of subjects from K - the college level. I also had a few professional occupations outside of the classroom, as well. But the impression I seem to get from "city officials", is they simply assume they are more intelligent and experienced then anyone over 60! It's unfortunate to see how some of those people "assume". It only brings to mind the cliche', " To assume only makes an Ass out of Me and You!" But in particular, YOU, the City Official! Never judge a book by its cover! You may actually be talking to the books author...if you only had read the book! I agree with the majority of the respondents. The City of Altamonte Springs, FL is not an age friendly city. Especially toward their Senior Citizens, who more than likely teach them a thing or two! Perhaps by the time they are 60 and above, they'll begin to learn and understand where Wisdom comes from. It comes from being older, not "assuming" you are smarter! Empirical Knowledge is just as important as anything anyone has learned academically. My advise: Listen to those 60,and over...you just may surprise yourself and actually learn from a person with Wisdom! Wisdom is only learned over time. Anyone younger than 60, really hasn't lived long enough to have gained any Wisdom.
Senior Living Communities
Explore Home Care Options Near You
Find a Financial Professional Near You
Taxes