25 reviews
3 out of 5 stars
based on 38 ratings
Member of the World Health Organization Global Network of Age Friendly Cities and Communities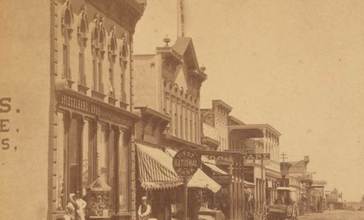 Albuquerque is the most populous city in the U.S. state of New Mexico. The high-elevation city serves as the county seat of Bernalillo County, and it is situated in the north central part of the state, straddling the Rio Grande. The city population is 559,277 as of the July 1, 2016 population estimate from the United States Census Bureau, and ranks as the 32nd-largest city in the U.S. The Albuquerque metropolitan statistical area (or MSA) has a population of 909,906 according to the United States Census Bureau's most recently available estimate for 2016. Albuquerque is the 60th-largest United States metropolitan area. The Albuquerque MSA population includes the city of Rio Rancho, Bernalillo, Placitas, Corrales, Los Lunas, Belen, Bosque Farms, and forms part of the larger Albuquerque–Santa Fe–Las Vegas combined statistical area, with a total population of 1,171,991 as of the July 1, 2016, Census Bureau estimates. Albuquerque is home to the University of New Mexico (UNM), Kirtland Air Force Base, Sandia National Laboratories, the National Museum of Nuclear Science & History, Lovelace Respiratory Research Institute, Central New Mexico Community College (CNM), Presbyterian Medical Services (PMS), Presbyterian Health Services, New Mexico Museum of Natural History and Science, Albuquerque Biological Park, and Petroglyph National Monument. The Sandia Mountains run along the eastern side of Albuquerque, and the Rio Grande flows through the city, north to south. Albuquerque is also the home of the International Balloon Fiesta, the world's largest such gathering of hot-air balloons from around the globe. The event takes place during October.
Managed by the Age Friendly Foundation
Kind neighbors friendly environment
Community is great neighbors are freindly helpful
In Albuquerque, we have community help home care, food service, and transportation.
Senior Living Communities
Explore Home Care Options Near You
Find a Financial Professional Near You
Taxes