4 reviews
4 out of 5 stars
based on 4 ratings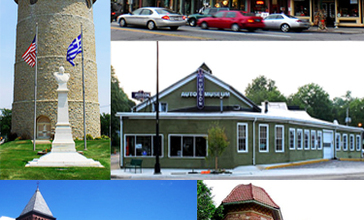 Ypsilanti ( ip-si-LAN-tee; often mispronounced yip-si-LAN-tee), commonly shortened to Ypsi, is a city in Washtenaw County in the U.S. state of Michigan, perhaps best known as the home of Eastern Michigan University. As of the 2017 census, the city's population was 21,018. The city is bounded to the north by Superior Township and on the west, south, and east by Ypsilanti Township. Ypsilanti is located 6 miles (10 km) east of Ann Arbor and about 18 miles (29 km) west of the Detroit city limits. The geographic grid center of Ypsilanti is the intersection of the Huron River and Michigan Avenue, the latter of which connects downtown Detroit, Michigan with Chicago, Illinois, and through Ypsilanti is partially concurrent with U.S. Route 12 Business and M-17.
Managed by the Age Friendly Foundation
Ypsilanti offers good housing, transportation, community involvement, and education for seniors. There are several options for senior housing, free bus transportation, free education, and great medical facilities specializing geriatrics.
Education,Several colleges and universities
Transportation good,little way to shops,restaurants but not to bad
Senior Living Communities
Explore Home Care Options Near You
Find a Financial Professional Near You
Taxes