2 reviews
2.5 out of 5 stars
based on 2 ratings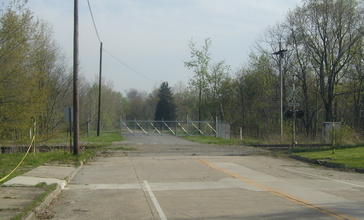 Windham is a village in Portage County, Ohio, United States. It is formed from portions of Windham Township, one of the original townships of the Connecticut Western Reserve. The population was 2,209 at the 2010 census. In 1942, the US government chose Windham as the site of an army camp for workers at the newly built Ravenna Arsenal. As a result, Windham experienced the largest increase in population of any municipality in the United States between the 1940 and 1950 censuses: The population increased from 316 residents to 3,946. Windham is part of the Akron Metropolitan Statistical Area. Owing to its location, which is slightly closer to Youngstown than Akron and significantly closer to Warren (at 12.8 miles (20.6 km) away, even closer to Windham than the county seat of Ravenna), the village also positions itself in relation to cities in the Youngstown-Warren-Boardman, OH-PA Metropolitan Area. Accordingly, the sole bank in Windham holds membership in the Youngstown-Warren Regional Chamber of Commerce.
Managed by the Age Friendly Foundation
thers just not much to do in windham.
yes thers just not much to do in windham.
Senior Living Communities
Explore Home Care Options Near You
Find a Financial Professional Near You
Taxes