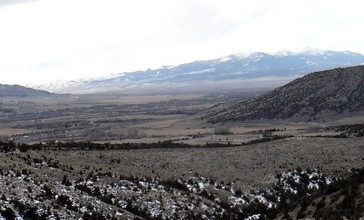 Whitehall is a town in Jefferson County, Montana, United States. The population was 1,038 at the 2010 census. It is part of the Helena Micropolitan Statistical Area. The town is nestled in the Jefferson Valley, which is shadowed by the Tobacco Root and Highland Mountain ranges and sits in the heart of the Deerlodge National Forest. It is also within 23–60 miles of three major airports, four colleges, five ski resorts, seven major rivers, mountain lakes for fishing and backpacking, four lakes for boating, and three hot springs. There are numerous snowmobiling trails for winter riding and summer trail rides. The mountain ranges surrounding the valley, provide excellent opportunitiy for hunting big game. Whitehall's local attractions include: Lewis and Clark Caverns State Park, Jefferson River, Ringing Rocks, Whitehall Lewis & Clark Murals and Jefferson Valley Museum to name a few.
Managed by the Age Friendly Foundation
Explore Home Care Options Near You
Consider the benefits of an in-home caregiver. Care can range from 1 hour a day, to a few hours a week, to full time. Connect to a trusted provider today.
Find a Financial Professional Near You
With 9,000 financial professionals available across the nation and 4,500 on MassMutual.com, MassMutual is committed to helping you secure your future.
Taxes
C
How did Montana earn the grade of C? We examined the state taxes based on how age friendly they are. Montana has a state sales tax of 0.00%. Of particular interest is that Montana does have taxes on social security. There are no estate taxes. There are no taxes imposed on inheritance. Montana has an effective property tax rate of 0.85%. Weighing these taxes and other taxes most likely to impact the aging population is how Montana earned its state tax grade of C.
Learn more about taxes in Montana