4 reviews
4 out of 5 stars
based on 4 ratings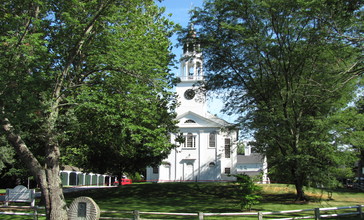 Wayland is a town in Middlesex County, Massachusetts, United States. The population was 13,444 at the 2010 census. Wayland is part of the fifth congressional district of Massachusetts. For geographic and demographic information on Cochituate, which is part of Wayland, please see the article Cochituate, Massachusetts.
Health and Wellness Programs: Cardio fitness classes, balance classes, Tai Chi exercise, blood pressure checks and a Walking Club
Assistance and Counseling: Property tax relief, fuel assistance, Meals on Wheels, legal and health insurance counseling, a senior tax work-off program
Transportation: Dial-a-ride, medical taxi voucher program, and volunteer drivers
Contacts Julie Secord
41 Cochituate Road
Wayland, MA 01778
508-358-2990
Managed by the Age Friendly Foundation
Our town has a good senior center but there is no public transportation in our town.
I have lived in Wayland all my life and the people I have grown up with are friendly and engaged in the community.
Expensive active adult communities, limited senior activities
Wayland Council on Aging's programs and activities, groups ie: Girl and Boy Scouts visiting senior citizens, Wayland High School Student Program to assist elders.
Senior Living Communities
Explore Home Care Options Near You
Find a Financial Professional Near You
Taxes