2 reviews
3.5 out of 5 stars
based on 2 ratings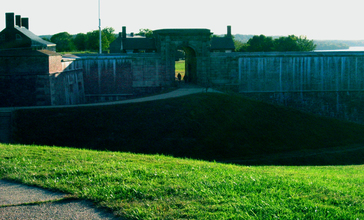 by
Unknown author
is licensed under
CC BY 2.5
Fort Washington is an unincorporated area and census-designated place in Prince George's County, Maryland. It borders the capital of the United States of America, Washington, D.C., situated just south of the downtown district. As of the 2010 census it had a population of 23,717. It is a prosperous community with an African American majority population. The Fort Washington community is located west of Maryland Route 210, with some additional area to the east of the highway.
Managed by the Age Friendly Foundation
The people are well organized and they greet each other whenever they meet. It's nice for someone to say hey to you.
Employment in this area has always been a "who you know" situation. Unless you have a advance degree in a medical or computer based skill. Persons over the age of 60 are finding it harder to maintain positions as younger managers are coming into power and are forcing them to retire or showing them the door for trivial reasons. The ability to sue is deterred due to expensive fees of competent attorneys. This leaves these seniors in a tough posture particularly if they are not eligible for medicare and have not reached age 65 to qualify for partial social security.
Senior Living Communities
Explore Home Care Options Near You
Find a Financial Professional Near You
Taxes