1 review
4 out of 5 stars
based on 1 rating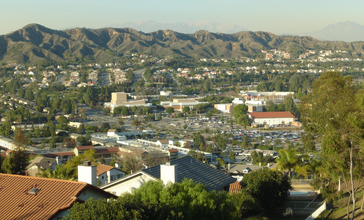 Walnut is a suburban city in the eastern part of Los Angeles County in California. Money's Best Places to Live ranked Walnut #70 in 2009 and #57 in 2011, the highest ranking for a Californian city in both years. The greater Walnut Valley is located between the steep San Jose Hills mountain range to the north, and the gentle Puente Hills to the south. Quality housing consists of master-planned single family homes ranging in size from 1,800 to 11,200 square feet. The city hosts a highly ranked public school system - the Walnut Valley Unified School District, which has been ranked by numerous sources as one of the top public school districts in Southern California as well as Mt. San Antonio College. Walnut is one of the cities with the lowest crime rates in the San Gabriel Valley. The city covers nearly nine square miles (23 km2) and is home to hundreds of businesses. Its 2012 population was estimated at 29,661 by the United States Census Bureau. According to the 2010 United States Census, Walnut has a median household income at one of the top earning percentiles in the country at $101,250. The city's name is derived from the Rancho Los Nogales Mexican land grant, nogales being the Spanish word for "walnut trees". The native California black walnut is a common tree of the San Jose Hills. The City of Walnut is a general law city incorporated on January 19, 1959. It is governed by a city council/city manager form of government. A five-member city council is elected by the residents, and a mayor is elected annually by the council to serve a twelve-month term. A city manager is appointed by the council to oversee the daily activities of the city.
Managed by the Age Friendly Foundation
The City of Walnut is a small, mostly residential suburb within the County of Los Angeles. It is very livable due to factors such as a low crime rate, population density, access to public transportation and the availability of public services such as an excellent public library, senior center and athletic facilities. What makes it especially appealing is that residents are generally friendly and come from diverse backgrounds.
Senior Living Communities
Explore Home Care Options Near You
Find a Financial Professional Near You
Taxes