2 reviews
2.5 out of 5 stars
based on 2 ratings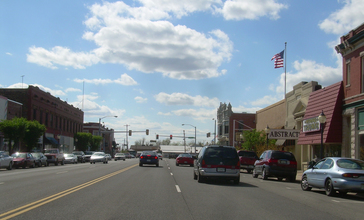 Wagoner is a city in Wagoner County, Oklahoma, United States. The population was 8,323 at the 2010 census, compared to 7,669 at the 2000 census. It is the county seat of Wagoner County. It became the first city incorporated in Indian Territory on January 4, 1896.
Managed by the Age Friendly Foundation
Everyone knows everyone and they are always willing to help their neighbors. They still use the barter system. My husband and our neighbors always help us out when we are having problems with lawn equipment they will lend us theirs til we get it fixed and we do the same for them.
Wagoner has grown since ive lived here the 44 yrs of my life. I know alot of people here that are seniors and that could use some adult caregiver assistance. I dont know of any business that deal with just the elderly. Its a passion of mine to help people and especially the seniors and if i can help just 1 person then my life was fulfilled with great happiness and i know they will feel better at the end of the day with me around.
Explore Home Care Options Near You
Consider the benefits of an in-home caregiver. Care can range from 1 hour a day, to a few hours a week, to full time. Connect to a trusted provider today.
Find a Financial Professional Near You
With 9,000 financial professionals available across the nation and 4,500 on MassMutual.com, MassMutual is committed to helping you secure your future.
Taxes
C+
How did Oklahoma earn the grade of C+? We examined the state taxes based on how age friendly they are. Oklahoma has a state sales tax of 4.50%. Of particular interest is that Oklahoma does not have taxes on social security. There are no estate taxes. There are no taxes imposed on inheritance. Oklahoma has an effective property tax rate of 0.89%. Weighing these taxes and other taxes most likely to impact the aging population is how Oklahoma earned its state tax grade of C+.
Learn more about taxes in Oklahoma