4 reviews
3.5 out of 5 stars
based on 4 ratings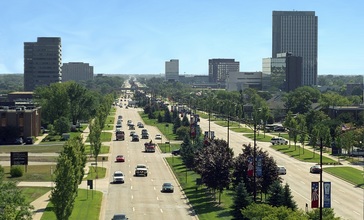 Troy is a city located in Metropolitan Detroit's northern suburbs in Oakland County in the U.S. state of Michigan. The population was 80,980 at the 2010 census, making it the 11th-largest city in Michigan by population, and the largest city in Oakland County. Troy has become a business and shopping destination in the Metro Detroit area, with numerous office centers and the upscale Somerset Collection mall. In 2011, Troy was ranked the safest city in Michigan, as well as the 19th safest city in the nation. In 2008, Troy was ranked 22nd on a list of "Best Places to Live" in the United States by CNN Money, using criteria including housing, quality of education, economic strength, and recreational opportunities. In 2008, Troy ranked as the fourth most affordable U.S. city with a median household income of approximately $79,000.
Managed by the Age Friendly Foundation
Easy access to shopping, medical and dental care, cultural and educational institutions. Community as a whole is very welcoming and culturally diverse with wonderful recreational facilities and activities suited to seniors.
Variety of activities and opportunities for seniors through Continuing Education, Travel Clubs, Recreational Activities and Fitness Classes through the City of Troy and various churches or houses of worship.
Safety, convenient shopping, medical and professional services, entertainment and cultural events.
Easy access to parks for small children and pets.
Senior Living Communities
Explore Home Care Options Near You
Find a Financial Professional Near You
Taxes