0 reviews
3 out of 5 stars
based on 0 ratings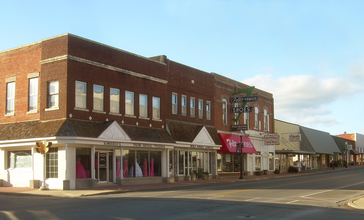 Tahlequah ( TAL-ə-kwah; Cherokee: ᏓᎵᏆ) is a city in Cherokee County, Oklahoma, United States located at the foothills of the Ozark Mountains. It is part of the Green Country region of Oklahoma and was established as a capital of the 19th-century Cherokee Nation in 1839, as part of the new settlement in Indian Territory after the Cherokee Native Americans were forced west from the American Southeast on the Trail of Tears. The city's population was 15,753 at the 2010 census, an increase of 8.96 percent from 14,458 at the 2000 census. The 2014 estimated population is 16,496. It is the county seat of Cherokee County. The main campus of Northeastern State University is located in the city. Tahlequah is the capital of the two federally recognized Cherokee tribes based in Oklahoma, the United Keetoowah Band of Cherokee Indians and the modern Cherokee Nation.
Managed by the Age Friendly Foundation
Explore Home Care Options Near You
Consider the benefits of an in-home caregiver. Care can range from 1 hour a day, to a few hours a week, to full time. Connect to a trusted provider today.
Find a Financial Professional Near You
With 9,000 financial professionals available across the nation and 4,500 on MassMutual.com, MassMutual is committed to helping you secure your future.
Taxes
C+
How did Oklahoma earn the grade of C+? We examined the state taxes based on how age friendly they are. Oklahoma has a state sales tax of 4.50%. Of particular interest is that Oklahoma does not have taxes on social security. There are no estate taxes. There are no taxes imposed on inheritance. Oklahoma has an effective property tax rate of 0.89%. Weighing these taxes and other taxes most likely to impact the aging population is how Oklahoma earned its state tax grade of C+.
Learn more about taxes in Oklahoma