1 review
4 out of 5 stars
based on 1 rating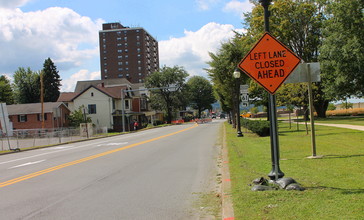 Sunbury is a city in Northumberland County, Pennsylvania, United States. It is on the east bank of the Susquehanna River, just downstream of the confluence of its main and west branches. It dates to the early 18th century and is the county seat of Northumberland County. Thomas Edison features in the town's history, and the historic Edison Hotel was renamed in his honor. Other historic sites include the Beck House, Northumberland County Courthouse, and Sunbury Historic District, all listed on the National Register of Historic Places. Sunbury is the principal city in the Sunbury, PA Micropolitan Statistical Area and one of three principal cities in the Bloomsburg-Berwick-Sunbury, PA Combined Statistical Area. Sunbury's population was 9,905 at the 2010 census.
Managed by the Age Friendly Foundation
Iv lived here thirty + years ,moved from Columbus Ohio fell in love with the place and stayed.
Senior Living Communities
Explore Home Care Options Near You
Find a Financial Professional Near You
Taxes