1 review
4 out of 5 stars
based on 1 rating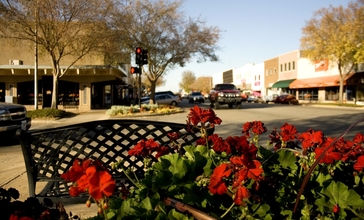 Stillwater is a city in northeast Oklahoma at the intersection of US-177 and State Highway 51. It is the county seat of Payne County, Oklahoma, United States. As of 2012, the city population was estimated to be 46,560, making it the tenth largest city in Oklahoma. Stillwater is the principal city of the Stillwater Micropolitan Statistical Area which had a population of 78,399 according to the 2012 census estimate. Stillwater was part of the first Oklahoma Land Run held on April 22, 1889 when the Unassigned Lands were opened for settlement and became the core of the new Oklahoma Territory. The city charter was adopted on August 24, 1889. Stillwater is home to the main campus of Oklahoma State University as well as Northern Oklahoma College - Stillwater, Meridian Technology Center, and the Oklahoma Department of Career and Technology Education. Stillwater has a diverse economy with a foundation in aerospace, agribusiness, biotechnology, optoelectronics, printing and publishing, and software and standard manufacturing. The city operates under a council-manager government system. The city's largest employer is Oklahoma State University. It was one of the 100 Best Places to Live in 2010, according to CNN Money Magazine. Stillwater is located in the area popularly known as "Tornado Alley." It has a humid subtropical climate and the highest recorded temperature was 115 °F on August 11, 1936 (46 °C). The city is home to the National Wrestling Hall of Fame and Museum and the NCAA Division I Oklahoma State Cowboys and Cowgirls.
Managed by the Age Friendly Foundation
Housing for elderly people, sidewalks throughout the town, easy and accessible food establishments.
Explore Home Care Options Near You
Consider the benefits of an in-home caregiver. Care can range from 1 hour a day, to a few hours a week, to full time. Connect to a trusted provider today.
Find a Financial Professional Near You
With 9,000 financial professionals available across the nation and 4,500 on MassMutual.com, MassMutual is committed to helping you secure your future.
Taxes
C+
How did Oklahoma earn the grade of C+? We examined the state taxes based on how age friendly they are. Oklahoma has a state sales tax of 4.50%. Of particular interest is that Oklahoma does not have taxes on social security. There are no estate taxes. There are no taxes imposed on inheritance. Oklahoma has an effective property tax rate of 0.89%. Weighing these taxes and other taxes most likely to impact the aging population is how Oklahoma earned its state tax grade of C+.
Learn more about taxes in Oklahoma