Steubenville

Steubenville
Ohio
2 reviews
3.5 out of 5 stars
based on 5 ratings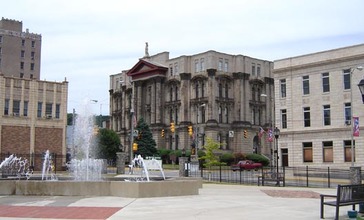 Steubenville is a city in and the county seat of Jefferson County, Ohio, United States. Located along the Ohio River, it had a population of 18,659 at the 2010 census. The city's name is derived from Fort Steuben, a 1786 fort that sat within the city's current limits and was named for German-Prussian military officer Baron Friedrich Wilhelm von Steuben. Today, a replica of the fort is open to the public. Steubenville is known as the "City of Murals", after its more than 25 downtown murals. It is home to Franciscan University of Steubenville and Eastern Gateway Community College. Steubenville is a principal city of the Weirton-Steubenville Metropolitan Area, which had a population of 124,454 residents, and by extension part of the Pittsburgh Metropolitan Area. Many Italian immigrants came to Steubenville during the late 1800s and early 1900s in search of coal and steel jobs. In 1900 Steubenville was the largest producer of steel in Ohio. The iron industry was the backbone of Steubenville's economy until the 1980s. Between the years of 1980 and 2000, the city's metro area population has declined more than any other area in the country. Being the halfway point between New York and Chicago, in the 1920s, Steubenville was a mob influenced town. Organized crime had a strong foothold in the Steubenville gambling scene before they moved on to Las Vegas. Most of the original Vegas card dealers, pit bosses and back room guys were all from Steubenville. Rza, founder of the Wu Tang Clan, has roots in Steubenville. Recently released FBI files claim that the Wu Tang Clan had a "compound" in Steubenville. The group had been monitored by the feds for years and allegedly had been involved with gun running and drug sales tied to the Steubenville area.
Managed by the Age Friendly Foundation
Transportation is difficult if you do not own or live with someone who has a car.
Senior Living Communities
Explore Home Care Options Near You
Find a Financial Professional Near You
Taxes