1 review
3.5 out of 5 stars
based on 1 ratings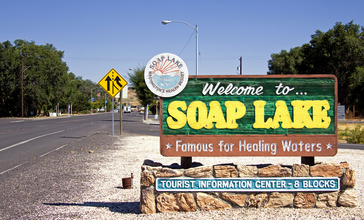 Soap Lake is a city in Grant County, Washington, on the shores of Soap Lake. The population was 1,514 at the 2010 census. In 2002, the city announced preliminary plans to construct the world's largest lava lamp (60 feet in height) as a tourist attraction.
Managed by the Age Friendly Foundation
When I attend our Senior Center, I see all ages there. Most of the people I know here are very tolerant and appreciative of others regardless of age.
Senior Living Communities
Explore Home Care Options Near You
Find a Financial Professional Near You
Taxes