4 reviews
4 out of 5 stars
based on 4 ratings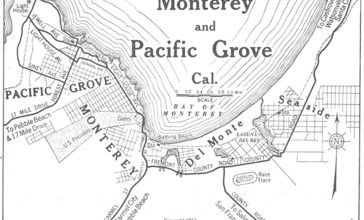 Seaside (formerly East Monterey) is a city in Monterey County, California, United States, with a population of 33,025 as of the 2010 census. Seaside is located 2.25 miles (3.6 km) east-northeast of Monterey, at an elevation of 33 feet (10 m). Seaside is the home of California State University, Monterey Bay (CSUMB) and the Monterey College of Law, which are located on the site of the former military base Fort Ord. There you will find the Bayonet and Black Horse golf courses, once also part of the Fort Ord military base, now open to the public, and host to PGA Tour events, including the 2012 PGA Professional National Championship Seaside is also the gateway to the Fort Ord National Monument Park, created on April 20, 2012. It has a rich history, diverse habitat, bountiful recreation opportunities, and helps protect and manage 83 miles of trails and over 44 species of plants and animals.
Managed by the Age Friendly Foundation
To be honest, I have never considered the age friendliness of Seaside.
My neighborhood is quiet , it's real young kids or retired folks early retirement most of the people on my block work at the hospital or have been in military service
My neighborhood is quiet , it's real young kids or retired folks early retirement most of the people on my block work at the hospital or have been in military service
Senior Living Communities
Explore Home Care Options Near You
Find a Financial Professional Near You
Taxes