4 reviews
4 out of 5 stars
based on 4 ratings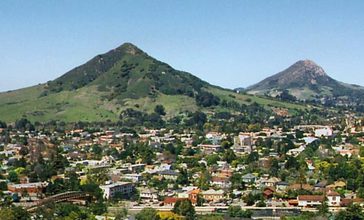 San Luis Obispo (; Spanish for St. Louis, the Bishop [of Toulouse]), or SLO for short, is a city in the U.S. state of California, located roughly midway between Los Angeles and San Francisco on the Central Coast. The population was 45,119 at the 2010 census. The population of San Luis Obispo County was 269,637 in 2010. Founded in 1772 by Spanish Franciscan Junípero Serra, San Luis Obispo is one of California's oldest communities. Serra's original mission was named for the 13th-century saint and bishop Louis of Toulouse. The city, locally referred to as San Luis, SLO, or SLO Town (as its county is also referred to as SLO) is the county seat of San Luis Obispo County and is adjacent to California Polytechnic State University.
Managed by the Age Friendly Foundation
There are a lot of retired individuals living in the area so there is care for medical attention, transportation and age friendly events. I have lived in many places, however, San Luis Obispo has offered many events and facilities to the people that live here.
Various activities for any age, any gender, every ethnicity.
I have only lived in this community for 1&1/2 years and there seems to be a fairly large older group. There are care homes and mobile home parks here as well as in the surrounding areas. I frequently see transportation vehicles for the elderly as well as community education. From what I can tell this place is age friendly in terms of the things I listed above. But there is also a very young crowd here due to the university and as a middle aged woman myself I notice that I am not noticed. I can only imagine what it's like for an elderly person. In general, I don't believe there is respect for older people in the United States. This is a young person's world!
Senior Living Communities
Explore Home Care Options Near You
Find a Financial Professional Near You
Taxes