Member of the World Health Organization Global Network of Age Friendly Cities and Communities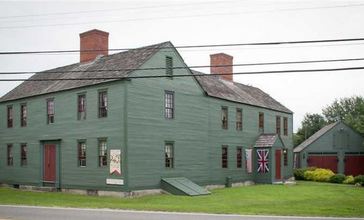 Saco is a city in York County, Maine, United States. The population was 18,482 at the 2010 census. It is home to Ferry Beach State Park, Funtown Splashtown USA, Thornton Academy, as well as General Dynamics Armament Systems (also known by its former name, Saco Defense), a subsidiary of the defense contractor General Dynamics. Saco sees much tourism during summer months, due to its amusement parks, Ferry Beach State Park, and proximity to Old Orchard Beach.
Managed by the Age Friendly Foundation
You take what housing is available in Maine if you have been homeless. the part of Saco I live in is Age Unfriendly. Why? Because I do no live in the senior housing community in Saco that is close to public transportation or close to any stores. I am 62 - I can walk, but I will also have to put my legs up to reduce the swelling after walking. I also have and will continue to walk the 2 miles to the nearest bus stop. Walk along Route 1 in the street until I reach Scarborough to the bus stop at Pine Point Rd. Also stradeling 2 Counties where all my medical appointments are in Cumberland County not York County - so services are not always available for York County Seniors going into Cumberland County. I would do better walking to the train station and go into Boston for medical care - it would be cheaper and more readily available. If you live in Maine, services in Maine should be readily available for the Seniors regardless of where they live and their social-economical situation.
Senior Living Communities
Explore Home Care Options Near You
Find a Financial Professional Near You
Taxes