1 review
4.5 out of 5 stars
based on 1 rating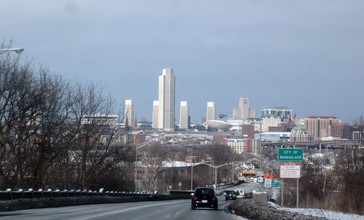 Rensselaer is a city in Rensselaer County, New York, United States, and is located on the Hudson River directly opposite Albany. As of the 2010 census, the city population was 9,392. Rensselaer is on the west border of the county. Earliest settlement occurred as early as 1628. The city has a rich industrial history stretching back to the 19th century, when it became a major railroad hub, a distinction which it maintains as the location of the 14th busiest Amtrak station. It was one of the earliest locations of the dye industry in the United States, and the first American location for the production of Aspirin.
Managed by the Age Friendly Foundation
So far from what I've seen my neighborhood consist of age friendly people. I go to work and come home mainly so judging by my sight I will just say it is a age friendly place to be.
Senior Living Communities
Explore Home Care Options Near You
Find a Financial Professional Near You
Taxes