2 reviews
5 out of 5 stars
based on 2 ratings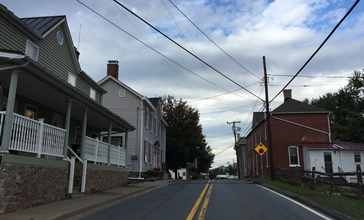 Poolesville is a town in the western portion of Montgomery County, Maryland. The population was 4,883 at the 2010 United States Census. It is surrounded by (but is technically not part of) the Montgomery County Agricultural Reserve, and is considered a distant bedroom community for commuters to Washington, D.C. The name of the town comes from the brothers John Poole, Sr. and Joseph Poole, Sr. who owned land in what is now Poolesville. Due to a historical anomaly, until 2010 the legal name of the town was "The Commissioners of Poolesville". Residents overwhelmingly voted to formally change the name to "The Town of Poolesville" in the November 2010 general election.
Managed by the Age Friendly Foundation
This is a small town. Everyone knows everyone, if not they will say "hello" to you. It has one of the best schools in the State. We have local RideOn bus service to the Shady Grove Metro Station. We have a Commissioner who takes care of issues from the community and resolves them. Upgrades/upkeep are made to our town as the budget allows.
This is a small town. The residents here are of all ages. The seniors are treated with respect and courtesy. We have a Senior Center with all kinds of activities and field trips.
Senior Living Communities
Explore Home Care Options Near You
Find a Financial Professional Near You
Taxes