3 reviews
3.5 out of 5 stars
based on 5 ratings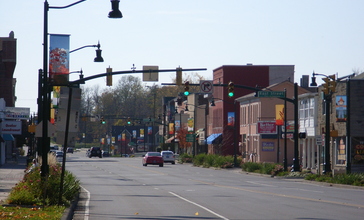 Plainfield is a town in Guilford, Liberty, and Washington townships, Hendricks County, Indiana, United States. The population was 27,631 at the 2010 census, and in 2016 the estimated population was 31,409.
Managed by the Age Friendly Foundation
Is varies on the type of person you are. Some people are age friendly depending on their personalities and others might not be. Some people just don't understand why they should be age friendly.
There are various activities/classes for seniors at the local aquatic/recreation center. In the nearby town of Danville (about 10-15 minutes away), there is a senior center that offers a daily lunch meal, fitness classes, library, social and recreational activities, arts/crafts, and a senior-friendly food pantry.
This place is age friendly as a multitude of ages live within this region. Mainly those of 50's and up live here, but also those in their 20's, 30's, and 40's. We have outdoor care that comes every week to help with mowing grass. The livability is quite nice as well as many of the homes are on the lake or nearby as well. We have a HOA that meets occasionally to go over new rules and regulation as well.
Senior Living Communities
Explore Home Care Options Near You
Find a Financial Professional Near You
Taxes