0 reviews
2 out of 5 stars
based on 0 ratings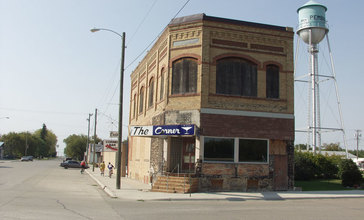 Pembina ( listen) is a city in Pembina County, North Dakota, United States. The population was 592 at the 2010 census. Pembina is located 2 miles (3.2 km) south of the Canada–US border. Interstate 29 passes on the west side of Pembina, leading north to the Canada–US border at Emerson, Manitoba and south to the cities of Grand Forks and Fargo. The Pembina-Emerson Border Crossing is the busiest between Blaine, Washington and Detroit, Michigan and the fifth busiest along the Canada-United States border. It is one of three 24-hour ports of entry in North Dakota, the others being Portal and Dunseith. The Emerson-Noyes border crossing, located 2 miles (3.2 km) to the east on the Minnesota side of the Red River, also processed cross border traffic until its closure in 2006. The area of Pembina was long inhabited by various indigenous peoples. At the time of 16th century French exploration and fur trading, historical American Indian tribes included the Lakota (Sioux, as the French called them), the Chippewa (Ojibwe), and the Assiniboine. The British/Canadian Hudson's Bay Company established a fur-trading post on the site of present-day Pembina in 1797, and it is the oldest European-American community in the Dakotas. The first permanent Anglo-Canadian settlement started in 1812. Until 1823, both the United States (US) and Canada believed the community of Pembina was in Canadian territory. That year United States Army Major Stephen H. Long's survey of the 49th parallel revealed Pembina's location to be just south of the Canada – United States border. In 1851, the US established its first post office in present-day North Dakota in Pembina. Pembina was the most populous place in North Dakota according to the 1860 census. Pembina served as county seat from 1867 to 1911. Pembina is home to the U.S. satellite plant of Motor Coach Industries, which completes assembly of intercity buses. Its major clients include Greyhound Lines.
Managed by the Age Friendly Foundation
Explore Home Care Options Near You
Consider the benefits of an in-home caregiver. Care can range from 1 hour a day, to a few hours a week, to full time. Connect to a trusted provider today.
Find a Financial Professional Near You
With 9,000 financial professionals available across the nation and 4,500 on MassMutual.com, MassMutual is committed to helping you secure your future.
Taxes
C+
How did North Dakota earn the grade of C+? We examined the state taxes based on how age friendly they are. North Dakota has a state sales tax of 5.00%. Of particular interest is that North Dakota does have taxes on social security. There are no estate taxes. There are no taxes imposed on inheritance. North Dakota has an effective property tax rate of 1.05%. Weighing these taxes and other taxes most likely to impact the aging population is how North Dakota earned its state tax grade of C+.
Learn more about taxes in North Dakota