1 review
4 out of 5 stars
based on 1 ratings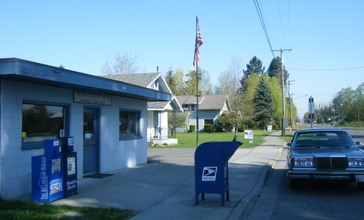 Nooksack ( NUUK-sak) is a city in Whatcom County, Washington, close to the border with Canada. The population was 1,338 at the 2010 census. This town shares Nooksack Valley School District with Sumas and Everson. The town is just a handful of buildings built around the highway that runs through it. The post office lost its official status in 1992 (and is now a department of neighboring town, Everson), but still exists across from a small city park. The USPS has since closed the remote office. Other noticeable remains are the two gas stations and several churches. It has no major geographic features except a small creek on the edge of town, near a cemetery containing many old graves. Nooksack contracts their Police and sewer services through the nearby City of Everson.
Managed by the Age Friendly Foundation
The town is out in the county.. I just feel it could all around be more age friendlyas in older age friendly.
Senior Living Communities
Explore Home Care Options Near You
Find a Financial Professional Near You
Taxes