5 reviews
3.5 out of 5 stars
based on 5 ratings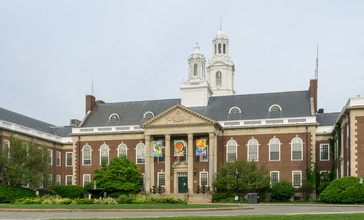 Newton is a suburban city in Middlesex County, Massachusetts, United States. It is approximately 7 miles (11 km) west of downtown Boston and is bordered by Boston's Brighton and West Roxbury neighborhoods to the east and south, respectively, and by the suburb of Brookline to the east, the suburbs of Watertown and Waltham to the north, and Weston, Wellesley and Needham to the west. Rather than having a single city center, Newton resembles a patchwork of thirteen villages. According to the 2010 U.S. Census, the population of Newton was 85,146, making it the eleventh largest city in the state.
Managed by the Age Friendly Foundation
Good transportation. Good community activities. Churches, etc. Good opportunities to connect with others. Elizabeth L - 79
Bus is not really a travel why is that because you would figure that most places and they don't take allowed to have a person that will cheer tonight with you OK should be more wheelchair accessible without access to the jobs for DuFour and I were hired her as that girl are you finding. Don't feel comfortable at night in the area.
If you can afford the rent, you can get in. If you don't work and can't afford the rent, you deteriorate. There are places available to help people who can afford it. The places available are very helpful to those in need. The neighborhood has places available to help. Donna L
More hospitality. Needs to be a lot of improvement. People are too isolated. Whole city needs more ways for people to connect
OK have you noticed anything you particular that you feel is helpful to them if you want to see here I think that Massachusetts takes care of a lot of people. Haven't been here for a while but it seems like they help their people. Johnny S - 47
Senior Living Communities
Explore Home Care Options Near You
Find a Financial Professional Near You
Taxes