4 reviews
3.5 out of 5 stars
based on 6 ratings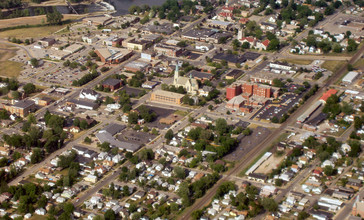 Mishawaka is a city on the St. Joseph River, in Penn Township, St. Joseph County, in the U.S. state of Indiana. The population was 48,252 as of the 2010 census. Its nickname is "the Princess City." Mishawaka is a principal city of the South Bend–Mishawaka, IN-MI, Metropolitan Statistical Area.
Managed by the Age Friendly Foundation
Easy Access to stores, transportation opportunities, caregiver friendly

Availability to hospital, medical, workouts, exercise, healthcare, educational classes, transportation, information, safety, friendliness of population, Senior care and age appropriate, population of seniors versus younger ages. Many items are available to us here in the city. If we have questions, we can just ask and be directed in the right direction. We have local library's with staff on hand to help us with all sorts of things we have questions on.
People are respective and normally greet each other at the store in public places
This community is very age friendly. I have lived here for 26 years. They accept members of all age groups.
Senior Living Communities
Explore Home Care Options Near You
Find a Financial Professional Near You
Taxes