1 review
4.5 out of 5 stars
based on 1 rating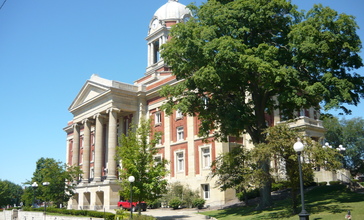 Mercer is a borough in Mercer County, Pennsylvania, United States. The population was 2,002 at the 2010 census. It is the county seat of Mercer County. Mercer is part of the Youngstown-Warren-Boardman, OH-PA Metropolitan Statistical Area. The community was named after physician Brigadier General Hugh Mercer. Brigadier General Mercer was a close friend to General Washington and became a rallying point for the Battle of Princeton. The town is also known for its Memorial Day Parade with the main street lined with 500 flags. Each February it holds Penn's Woods West Arts & Crafts Festival at the Mercer Area High School as well as Victorian Days in the summer. Penns Woods West and Victorian Days are no longer being held in the Borough. The Mercer County Court House and Christiana Lindsey House are listed on the National Register of Historic Places. At the time of his inauguration in Mercer in January 2002, Chris Portman was one of the youngest mayors in the history of the USA.
Managed by the Age Friendly Foundation
The people with whom I deal are Christians, generous with their time to help the Lake Latonka community, and others. I belong to the "Garden Club" at the Lake and NEVER HEAR NEGATIVE OR CRITICAL COMMENTS.....WE ALL SUPPORT EACH OTHER AND THE COMMUNITY.
Senior Living Communities
Explore Home Care Options Near You
Find a Financial Professional Near You
Taxes