2 reviews
4 out of 5 stars
based on 3 ratings
Member of the World Health Organization Global Network of Age Friendly Cities and Communities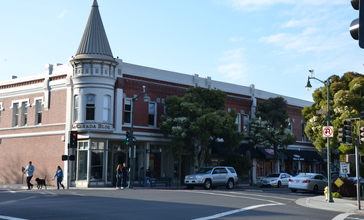 Los Gatos (Spanish for "The Cats") is an incorporated town in Santa Clara County, California, United States. The population is 30,391 according to the 2013 United States Census Bureau. According to Bloomberg Businessweek, Los Gatos is ranked the 33rd wealthiest city in the United States. It is located in the San Francisco Bay Area at the southwest corner of San Jose in the foothills of the Santa Cruz Mountains. Los Gatos is part of Silicon Valley, with several high technology companies maintaining a presence there. Most notably, streaming and content creator, Netflix is headquartered in Los Gatos and has developed a large presence in the area.
Managed by the Age Friendly Foundation
There is a variety of ages in Los Gatos. All ages are very committed to education. The income level is high and most residents are college-educated. This is a wonderful community to enjoy. Beautiful, easy access to freeways, involved community. We are in the process of adding new developments.
Los Gatos is approximately 35,000 in population and a suburb of San Jose / Silicon Valley. Education and Financial levels are higher than average. Beautiful Area of Trees, Hills and unique shops and restaurants. Parents are very interested in the education of their children. Los Gatos is close to Freeways. Los Gatos has Major Hospitals - Good Samaritan Hospital, Stanford Cancer Hospital, El Camino Hospital of Los Gatos. Multiple medical offices, doctors and specialists as well as other medical centers. Very good Library and Police Department. Currently, there is a development of "The North Forty" which will include homes for retirees and low income citizens.
Senior Living Communities
Explore Home Care Options Near You
Find a Financial Professional Near You
Taxes