4 reviews
4 out of 5 stars
based on 5 ratings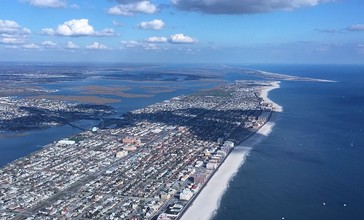 Long Beach is a city in Nassau County, New York, United States. Just south of Long Island, it is located on Long Beach Barrier Island, which is the westernmost of the outer barrier islands off Long Island's South Shore. As of the United States 2010 Census, the city population was 33,275. It was incorporated in 1922, and is nicknamed The City By the Sea (as seen in Latin on its official seal). The city of Long Beach is surrounded by Reynolds Channel to the north, east and west, and the Atlantic Ocean to the south. As of January 1, 2018, Michael Tangney is the acting city manager, a position appointed by the City Council. It has been Democratic for many years.
Managed by the Age Friendly Foundation
A very diverse town. A lot of seniors as well
This is a very community-oriented area. People are friendly and always available to help eachother out in various situations. When a new family moves in, the neighbors readily welcome them. It is easy to get around by car, bike bus, or walking.
Beach here with much senior recreation centers with local shopping buses.
There are many services available and there is a generally strong atmosphere of support for citizens 60 years and older.
Senior Living Communities
Explore Home Care Options Near You
Find a Financial Professional Near You
Taxes