4 reviews
3 out of 5 stars
based on 6 ratings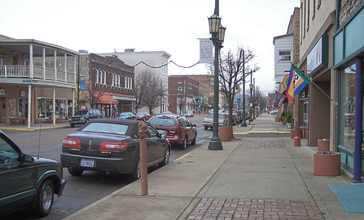 Logan is a city in Hocking County, Ohio, United States. The population was 7,152 at the 2010 census. It is the county seat of Hocking County. Logan is located in southeast Ohio, on the Hocking River 48 miles southeast of Columbus. The current mayor of Logan is Republican Greg Fraunfelter, who began a four-year term in January 2016.
Managed by the Age Friendly Foundation
Very Rural community but located between 2 college towns. Could be a good prospect for age friendly/ programs/status. I'd be interested in finding out more about this. I did look it up on AARP.
This is a town for bums. Lots of welfare and food stamps. I can't wait to get out of here.
I feel this is a very crappy town to live in. Unless you are welfare or retired, forget it
I feel this is a very crappy town to live in. Unless you are welfare or retired, forget it
Senior Living Communities
Explore Home Care Options Near You
Find a Financial Professional Near You
Taxes