0 reviews
4 out of 5 stars
based on 0 ratings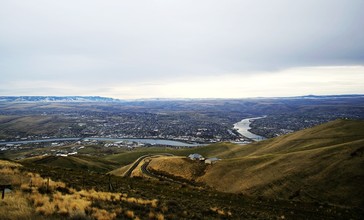 Lewiston is a city in north central Idaho and the county seat of Nez Perce County. It is the second-largest city in the northern Idaho region, behind Coeur d'Alene, and ninth-largest in the state. Lewiston is the principal city of the Lewiston, ID - Clarkston, WA Metropolitan Statistical Area, which includes all of Nez Perce County and Asotin County, Washington. As of the 2010 census, the population of Lewiston was 31,894, up from 30,904 in 2000. Lewiston is located at the confluence of the Snake River and Clearwater River, thirty miles (48 km) southeast of the Lower Granite Dam. Because of dams (and their locks) on the Snake and Columbia River, Lewiston is reachable by some ocean-going vessels. The Port of Lewiston (Idaho's only seaport) has the distinction of being the farthest inland port east of the West Coast of the United States. The Lewiston-Nez Perce County Airport serves the city by air. Lewiston was founded 157 years ago in 1861 in the wake of a gold rush which began the previous year near Pierce, northeast of Lewiston. In 1863, Lewiston became the first capital of the newly created Idaho Territory. Its stint as seat of the new territory's government was short-lived, as a resolution to have the capital moved south to Boise was passed by the Idaho Territorial Legislature on December 7, 1864. Lewiston's main industries are agriculture, paper, and timber products, and light manufacturing. Ammunition manufacturing maintains a very important and growing presence in Lewiston, being the headquarters of ammunition makers CCI and Speer Bullet. The city is the primary regional transportation, retail, health care, and entertainment center of the surrounding area and serves as a recreation destination for the Hells Canyon National Recreation Area. Lewiston is home to Lewis–Clark State College, a public undergraduate college. Cultural activities in Lewiston include the Dogwood Festival, Hot August Nights, and the Lewiston Roundup.
Managed by the Age Friendly Foundation
Explore Home Care Options Near You
Consider the benefits of an in-home caregiver. Care can range from 1 hour a day, to a few hours a week, to full time. Connect to a trusted provider today.
Find a Financial Professional Near You
With 9,000 financial professionals available across the nation and 4,500 on MassMutual.com, MassMutual is committed to helping you secure your future.
Taxes
B
How did Idaho earn the grade of B? We examined the state taxes based on how age friendly they are. Idaho has a state sales tax of 6.00%. Of particular interest is that Idaho does not have taxes on social security. There are no estate taxes. There are no taxes imposed on inheritance. Idaho has an effective property tax rate of 0.76%. Weighing these taxes and other taxes most likely to impact the aging population is how Idaho earned its state tax grade of B.
Learn more about taxes in Idaho