0 reviews
0 out of 5 stars
based on 0 ratings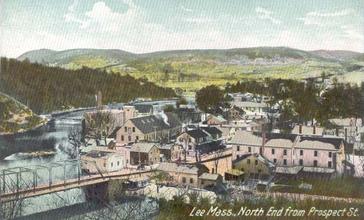 Lee is a town in Berkshire County, Massachusetts, United States. It is part of the Pittsfield, Massachusetts, metropolitan statistical area. The population was 5,943 at the 2010 census. Lee, which includes the villages of South and East Lee, is part of the Berkshires resort area. The  COA works with Elder Services of Berkshire County and networks with other organizations service to the elder community and their families.
The many and varied services and provided by this office include transportation, nutrition meals and education, exercise programs, and social programs. 
Health clinics are offered through the Porchlight VNA/Home Care, and  a state trained Health Insurance Counselor is available to help with Medical insurance assistance. 
ContactsPatricia Di Grigoli, Director
Phone: 413 243 5545
Managed by the Age Friendly Foundation
Senior Living Communities
Explore Home Care Options Near You
Find a Financial Professional Near You
Taxes