2 reviews
4 out of 5 stars
based on 2 ratings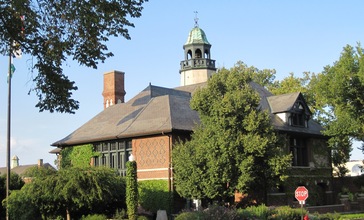 Lake Forest is a city located in Lake County, Illinois, United States. As of the 2010 census it had a population of 19,375. The city is along the shore of Lake Michigan, and is a part of the Chicago metropolitan area and the North Shore. Lake Forest was founded around Lake Forest College and was laid out as a town in 1857 as a stop for travelers making their way south to Chicago. The Lake Forest City Hall, designed by Charles Sumner Frost, was completed in 1898 and originally housed the fire department, the Lake Forest Library, and city offices. The city is one of the last American municipalities that maintained racial discrimination laws against African Americans and Jews until 1990.
Managed by the Age Friendly Foundation
Lake Forest, IL, is a safe and pleasant community that offers its older adults access to great programs through local organizations such as Dickison Hall, the city's excellent Senior Center. This area also is home to a number of highly rated Senior Living facilities, one of which is on the beautiful campus of Lake Forest Hospital. Shopping is accessible for seniors, and there are many opportunities for age-friendly activities with great dining options nearby.
lots of old people in the neighborhood
Senior Living Communities
Explore Home Care Options Near You
Find a Financial Professional Near You
Taxes