0 reviews
3 out of 5 stars
based on 0 ratings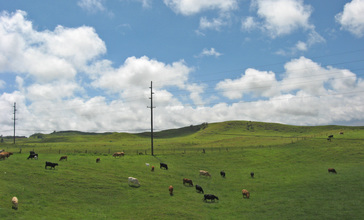 Waimea is a census-designated place (CDP) in Hawaiʻi County, Hawaiʻi, United States. The population was 7,028 at the 2000 census and 9,212 at the 2010 census. Since each U.S. state cannot have more than one post office of the same name, and there is a post office in Waimea, Kauai County, the official US Post Office name for Waimea is Kamuela. Waimea is the largest town in the interior of the Big Island, and is the center for ranching activities and paniolo culture. The Parker Ranch in and around Waimea is the largest privately owned cattle ranch in the United States, and the annual Fourth of July rodeo is a major event. The Waimea Cherry Blossom Heritage Festival, held annually in the first week of February, has recently become another major event of the town. In the center of town are the Isaacs Art Center, the Wishard Gallery, and the Gallery of Great Things, all featuring Hawaiian art. Waimea is home to the headquarters of two astronomical observatories located on Mauna Kea, the W. M. Keck Observatory and the Canada–France–Hawaii Telescope. It is also headquarters of the International Lunar Observatory Association.
Managed by the Age Friendly Foundation
Explore Home Care Options Near You
Consider the benefits of an in-home caregiver. Care can range from 1 hour a day, to a few hours a week, to full time. Connect to a trusted provider today.
Find a Financial Professional Near You
With 9,000 financial professionals available across the nation and 4,500 on MassMutual.com, MassMutual is committed to helping you secure your future.
Taxes
B
How did Hawaii earn the grade of B? We examined the state taxes based on how age friendly they are. Hawaii has a state sales tax of 4.00%. Of particular interest is that Hawaii does not have taxes on social security. There are estate taxes. There are no taxes imposed on inheritance. Hawaii has an effective property tax rate of 0.27%. Weighing these taxes and other taxes most likely to impact the aging population is how Hawaii earned its state tax grade of B.
Learn more about taxes in Hawaii