Kailua Kona

Kailua Kona
Hawaii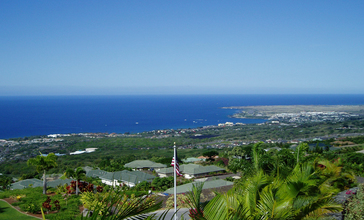 Kailua is an unincorporated city (Census Designated Place) in Hawaiʻi County, Hawaii, United States, in the North Kona District of the Island of Hawaiʻi. The population was 11,975 at the 2010 census, up from 9,870 at the 2000 census. It is the center of commerce and of the tourist industry on West Hawaiʻi. Its post office is designated Kailua-Kona to differentiate it from Kailua located on the windward side of Oʻahu island, and it is sometimes referred to as Kona in everyday speech. The city is served by Kona International Airport, located just to the north in the adjacent Kalaoa CDP. Kailua-Kona was the closest major settlement to the epicenter of the 2006 Kiholo Bay earthquake.
Managed by the Age Friendly Foundation
I have not been in this area long and am not really well informed yet.
Expensively, bus transporting is limited as to places visited, unless person(s) live in Kailua Town then they would be close & access to conviencences
Explore Home Care Options Near You
Consider the benefits of an in-home caregiver. Care can range from 1 hour a day, to a few hours a week, to full time. Connect to a trusted provider today.
Find a Financial Professional Near You
With 9,000 financial professionals available across the nation and 4,500 on MassMutual.com, MassMutual is committed to helping you secure your future.
Taxes
B
How did Hawaii earn the grade of B? We examined the state taxes based on how age friendly they are. Hawaii has a state sales tax of 4.00%. Of particular interest is that Hawaii does not have taxes on social security. There are estate taxes. There are no taxes imposed on inheritance. Hawaii has an effective property tax rate of 0.27%. Weighing these taxes and other taxes most likely to impact the aging population is how Hawaii earned its state tax grade of B.
Learn more about taxes in Hawaii