2 reviews
4 out of 5 stars
based on 3 ratings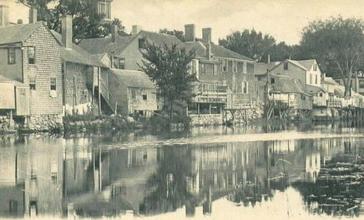 Ipswich is a coastal town in Essex County, Massachusetts, United States. The population was 13,175 at the 2010 census. Home to Willowdale State Forest and Sandy Point State Reservation, Ipswich includes the southern part of Plum Island. The Ipswich Council on Aging works to advocate for Ipswich senior citizens and to design, implement and promote programs and services that support their independence, health and well-being. All senior residents of Ipswich are invited to participate in the many scheduled activities and programs that have been developed for your enjoyment and benefit. Programs Include:
Health Services such as blood pressure clinics, podiatry clinics, and reiki therapy
Outreach Program – Friendly home visits, daily reassurance telephone calls and assistance in obtaining needed at-home services are available.
SHINE Counseling - Information and guidance regarding health insurance information, assistance for any Medicare beneficiaries including MassHealth, and help with prescription plans.
Contacts25 Green St.
Ipswich, MA 01938
978-356-6650
Managed by the Age Friendly Foundation
Excellent council on aging center. Offers transportation to shopping, medical appts.. They have many day trips, to wonderful places. Also, provide help, with social services, Medicare info and AARP tax prep. Ipswich is also, a very walkable town, and have festivals and, art shows year round.
Its the only town I work in and have lived here for over 20 years
Senior Living Communities
Explore Home Care Options Near You
Find a Financial Professional Near You
Taxes