3 reviews
3 out of 5 stars
based on 3 ratings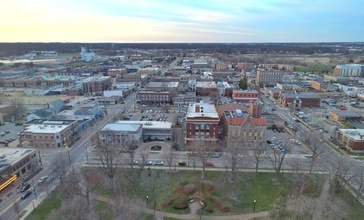 Holland is a city in the western region of the Lower Peninsula of the U.S. state of Michigan. It is situated near the eastern shore of Lake Michigan on Lake Macatawa, which is fed by the Macatawa River (formerly known locally as the Black River). The city spans the Ottawa/Allegan county line, with 9.08 square miles (23.52 km2) in Ottawa and the remaining 8.13 square miles (21.06 km2) in Allegan. As of the 2010 census, the population was 33,051, with an Urbanized Area population of 113,164, Holland, MI Urbanized Area as of 2015, ACS Demographic and Housing Estimates: Holland is the largest city in Ottawa County, and as of 2013 part of the Grand Rapids-Wyoming-Muskegon Metropolitan Statistical Area. Holland was founded by Dutch Americans, and is in an area that has a large percentage of citizens of Dutch American heritage. It is home to Hope College and Western Theological Seminary, institutions of the Reformed Church in America.
Managed by the Age Friendly Foundation
The part of town I live in is friendly, more considerate neighbors than not.
Hard to get a job after retirement, any face to face interview people see I am older and will not hire me, I always get a rejection letter with those.
I had a recruiter call me about a job this morning and when I answered no one spoke. So I called them back and a lady picked up the phone, she said she was a recruiter and the minute I said, "I think we had a bad connection because no one answered when I picked up the phone", she hung up on me.
Senior Living Communities
Explore Home Care Options Near You
Find a Financial Professional Near You
Taxes