2 reviews
4 out of 5 stars
based on 2 ratings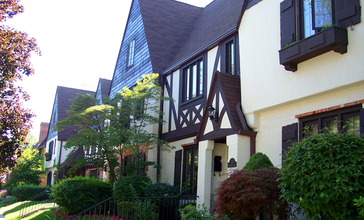 Grosse Pointe is a waterfront city adjacent to Detroit in Wayne County in the U.S. state of Michigan. The municipality covers just over one square mile and had a population of 5,421 at the 2010 census. It is bordered on the west by Grosse Pointe Park, on the north by Detroit, on the east by Grosse Pointe Farms, and on the south by Lake Saint Clair. Grosse Pointe is about eight miles (13 km) east of downtown Detroit, accessible by Jefferson Avenue or several other cross streets. Grosse Pointe is one of five similarly named municipalities in northeastern Wayne County, and is often called "The City" or Grosse Pointe City. Together with "The Park" and "The Farms", "the City" comprises part of the southern Pointes, which are older and more densely populated than the northern Pointes (Grosse Pointe Woods and Grosse Pointe Shores). It became heavily populated between 1910 and 1930 as one of Detroit's first commuter suburbs; in the previous century, Grosse Pointe was home to cottages, resorts, farms, and widely spaced lakefront mansions. Grosse Pointe ("the City"), Grosse Pointe Farms, and Grosse Pointe Park make up the Grosse Pointe South High School district. Downtown Grosse Pointe, along Kercheval Avenue from Neff to Cadieux, nicknamed "The Village," is considered by many to be the central downtown for all five of the Grosse Pointes, although each of them (except Grosse Pointe Shores) has several blocks of retail properties.
Managed by the Age Friendly Foundation
I am not sure how to answer this question.
Everything is walking distance.
Senior Living Communities
Explore Home Care Options Near You
Find a Financial Professional Near You
Taxes