3 reviews
3 out of 5 stars
based on 3 ratings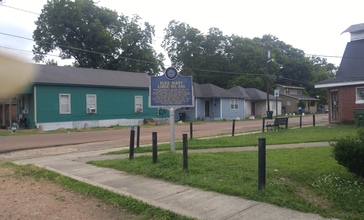 Greenwood is a city in and the county seat of Leflore County, Mississippi, located at the eastern edge of the Mississippi Delta, approximately 96 miles north of the state capital, Jackson, Mississippi, and 130 miles south of the riverport of Memphis, Tennessee. It was a center of cotton planter culture in the 19th century. The population was 16,087 at the 2010 census. It is the principal city of the Greenwood Micropolitan Statistical Area. Greenwood developed at the confluence of the Tallahatchie and the Yalobusha rivers, which form the Yazoo River. Throughout the 1960s, Greenwood was the site of major protests and conflicts as African Americans worked to achieve racial integration, voter registration and access during the civil rights movement.
Managed by the Age Friendly Foundation
I am confident that Greenwood is age friendly because of the numerous resources available to assist the elderly and handicapped.
Senior Living Communities
Explore Home Care Options Near You
Find a Financial Professional Near You
Taxes