0 reviews
3 out of 5 stars
based on 0 ratings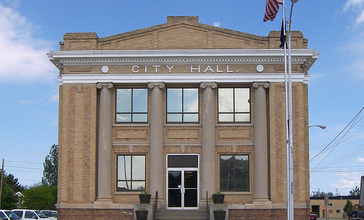 Glendive is a city in and the county seat of Dawson County, Montana, United States. Glendive was established by the Northern Pacific Railway when they built the transcontinental railroad across the northern tier of the western United States from Minnesota to the Pacific Coast. The town was the headquarters for the Yellowstone Division that encompassed 875 route miles (1,408 km); 546 (879) in main line and 328 (528) in branches with the main routes from Mandan, North Dakota, to Billings, Montana, and from Billings to Livingston, Montana. The town of Glendive is an agricultural and ranching hub of eastern Montana. The town is tucked between the Yellowstone River and the Badlands, named for the rugged terrain and jagged rock formations that are known to exist in the area. Makoshika State Park is located just east of Glendive. Glendive is the smallest US television market (or DMA), as identified by Nielsen. The population was 4,935 at the 2010 census. In January 2015 Glendive was the site of a major oil spill from a pipeline which also contaminated drinking water.
Managed by the Age Friendly Foundation
Explore Home Care Options Near You
Consider the benefits of an in-home caregiver. Care can range from 1 hour a day, to a few hours a week, to full time. Connect to a trusted provider today.
Find a Financial Professional Near You
With 9,000 financial professionals available across the nation and 4,500 on MassMutual.com, MassMutual is committed to helping you secure your future.
Taxes
C
How did Montana earn the grade of C? We examined the state taxes based on how age friendly they are. Montana has a state sales tax of 0.00%. Of particular interest is that Montana does have taxes on social security. There are no estate taxes. There are no taxes imposed on inheritance. Montana has an effective property tax rate of 0.85%. Weighing these taxes and other taxes most likely to impact the aging population is how Montana earned its state tax grade of C.
Learn more about taxes in Montana